Hello Home Educators! We are so glad you visited this blog to find out more about the resources available through the Indianapolis Public Library about homeschooling. Whether you have been homeschooling for many years or just started this year, the library can provide a wealth of resources for your home education journey! Browse our programs below.
We'd love to meet your kids! Schedule field trips, tours, and programs for groups in the Learning Curve at Central Library by calling 317-275-4222 or Contact Us.
​See our printable list of September events.
You can also reach out to your home branch for tours and other resources. See our complete list of locations.
Programs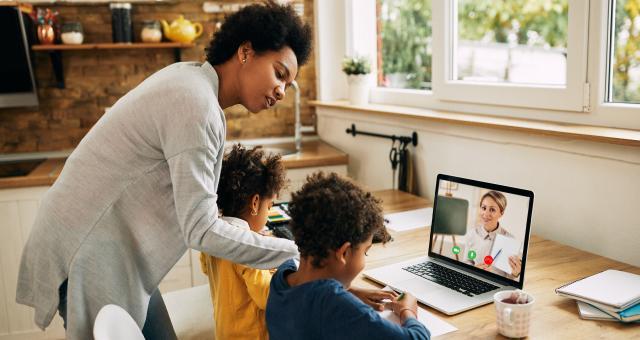 Date & Time: Monday, September 25, 2:00pm
Location: Haughville Branch
Description: Homeschool families are welcome to join us for games, reading, activities, and socializing with other Homeschool families! We're hoping to make this a monthly group, so we welcome any feedback.
No Registration Required.
Event: Teen Zone at Lawrence
Date & Time: Tuesday, September 26, 3:45pm
Location: Lawrence Branch
Description: Teens ages 12-18 are welcome to join us for crafts, gaming, homework help, and snacks after school.
No Registration Required.
Event: Reading Ready Time
Date & Time: Wednesday, September 27, 10:00am
Location: Online
Description: Children 3-6 are invited to a virtual Library visit! Join us from home to sing along, listen to a story, see new places, and meet amazing people. Professor Watermelon visits The Library for a fun-filled story time.
Homeschool Collection
Browse this growing set of materials selected for homeschooling families of all ages who are interested in supplementing their current curriculum. This collection includes a wide range of subjects and focuses on curriculum and textbooks. The collection is available for in-branch browsing at the following locations, but materials may be placed on hold at any branch, or from home.
Encyclopedia of Indianapolis Articles
Monument Circle
Did you know that five churches once were located around Monument Circle? Explore Monument Circle through the Last Century in this Encyclopedia of Indianapolis special feature that includes information about the origins and development of Monument Circle. The feature includes a video that shows what the buildings located around the Circle looked like in the 1920s and then shows what the same space looks like in the 2020s. Photos taken from the top of the Soldiers and Sailors Monument in the early 20th century and then mid-20th century then follow.
To learn more about Monument Circle and its history, the Encyclopedia of Indianapolis also has full entries that provide more information about the Circle, the Soldiers and Sailors Monument, and buildings surrounding it:
*Follow up with your own field trip of the Circle and the Soldiers and Sailors Monument.
Indiana World War Memorial Plaza
Did you know that Indianapolis has more land dedicated to honoring veterans and fallen soldiers than any other city in the United States other than Washington, D.C.? Explore the development and history of the Indiana World War Memorial Plaza through this special feature which describes the origins of the Indiana World War Memorial beginning in 1919. It includes an interactive map showing what stood on the property before it was developed. Learn how the site was chosen for the national headquarters of the American Legion. It then describes the plans for the memorial building, the American Legion, and the landscaping of the mall that surrounds them. *Schedule a tour to visit the Indiana War Memorial.
Downtown Development
Did you know that Indianapolis is one of only a few planned state capitals in the United States? Explore the evolution of downtown development in Indianapolis from 1821 to the present in the EOI special feature.
Indiana Avenue
Did you know that Indiana Avenue was a major cultural center for jazz in the United States? Explore the Encyclopedia of Indianapolis special feature Indiana Avenue that describes the history and evolution of this important cultural hub for the African American community in Indianapolis.
Need help? Ask a Library staff member at any of our locations or call, text or email Ask-a-Librarian. Additionally, the Tinker Station helpline at (317) 275-4500 is also available. It is staffed by device experts who can answer questions about how to read, watch and listen on a PC, tablet or phone.