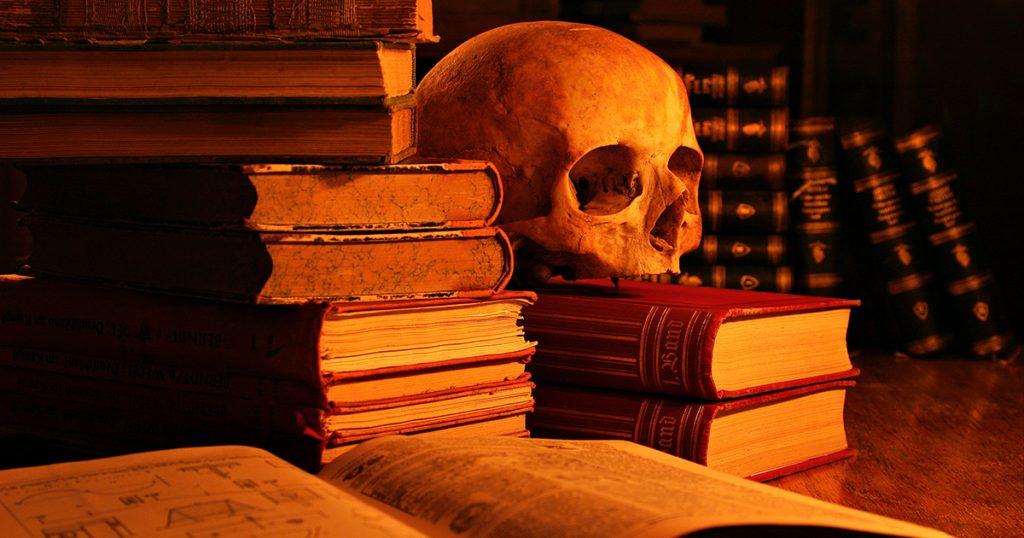 6 Ways to Find Your Next Terrifying Read
1. Read an award winner.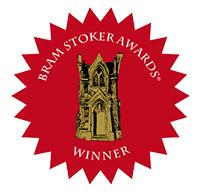 Given out yearly since 1988, The Bram Stoker Awards® are the premiere awards for outstanding writing presented by the Horror Writers Association. To place convenient requests in our catalog, see all of the Bram Stoker Award winners in our collection.
2. Borrow e-books, downloadable audiobooks, or movies.
Here are some quick links to fiction & films you can borrow with your IndyPL library card.
If you have never borrowed from OverDrive before both OverDrive app directions and OverDrive browser directions are available. Additionally, you can watch an OverDrive video tutorial or consult with Overdrive Support. If you have never borrowed from Kanopy before here are some Kanopy directions and a Kanopy video tutorial.
Need more help? Ask a Library staff member at any of our locations or call, text or email Ask-a-Librarian. The Tinker Station helpline at (317) 275-4500 is also available. It is staffed by device experts who can answer questions about how to read, watch and listen on a PC, tablet or phone.
3. Get reading recommendations from IndyPL staff.
Click on a featured book list to get reading recommendations or see all our staff horror lists.
Horror Comics on Hoopla
Check out this scream-worthy selection of horror e-comics and digital graphic novels. These spine-shivering tales are eerily entertaining and sometimes just a little bit weird. It's always a good time to read something spooky, find these chilling titles on Hoopla for a thrill.

Middle Grade Horror
The nights are getting the longer, the wind is getting louder, and the trees are starting to look barren. Halloween is coming! Lovers of this spookiest of seasons know that sometimes being a little scared is the most fun of all! As the weather turns colder, curl up with one of these novels just for middle-graders who love all things creepy! From classics to new releases, this list has stories from the mildly spooky to the bone-chilling!

Sci Fi Horror
Frightening creatures, spaceship massacres, natural disasters — these are a few of the scary events that you'll find in this list.

Teen Horror Books
As if raging hormones, annoying parents, and having to navigate the high school and college experience wasn't enough, these books and movies will give teens and young adults something to truly worry about. Adults might even find them scary too.

Camp Upside-Down: If you like Stranger Things
If you love this nostalgic horror phenomenon from Netflix, you know it makes 80s pop culture references galore! Here are some of the gems that The Duffer Brothers reference, as well as Hawkins, IN adjacent goodies for all seasons.

Horror Romances
Some book recommendations for those who love both sappy and spooky!

Queer vampires
Between the exchange of fluids and the forbidden desire, vampirism and queerness have been linked in literature for decades. Sexy or scary, you can really sink your teeth into these novels.

4. Use your IndyPL Library card to login to Novelist Plus.
On Novelist Plus you'll find reading recommendations, read-alikes, series lists, reviews, and lists of award-winning books. Once you login, choose the a category from the list on the left which includes choices like "Blood-drenched," "Creature Feature," "Creepy Clowns & Bad Seeds," and more! Click on a book to read a brief description, see a star rating, and "Check Availability" to see if it the book is available to borrow from IndyPL.
5. Subscribe to the horror newsletter from NextReads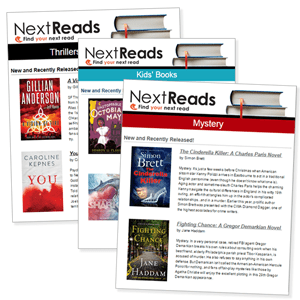 Receive reading recommendation in your inbox monthly. Book suggestions are linked to our catalog for easy requesting. It's FREE! See a sample issue. Subscribe to NextReads!
6. Make a selection from this list of horror authors
Find a book discussion near you!
You are invited to join in one of our many in-person or online book discussions that take place several times each month. In our book discussion groups we read and talk about both fiction and non-fiction books. We express our opinions (both likes and dislikes!) with other avid readers in the city.
Date & Time: Monday, October 02, 4:30pm
Location: Martindale-Brightwood Branch
Description: The book to be discussed is "Transcendent Kingdom" by Yaa Gyasi. Pick up a copy of the book at the library.
Date & Time: Monday, October 02, 6:30pm
Location: Wayne Branch
Description: The book to be discussed is "Circe" by Madeline Miller. Adults are invited to this monthly book discussion program, which is free and open to everyone!
No Registration Required.
Date & Time: Monday, October 02, 6:30pm
Location: Franklin Road Branch
Description: Adults are invited to this monthly book discussion program. The title for October is "The Hound of The Baskervilles" by Arthur Conan Doyle.
No Registration Required.