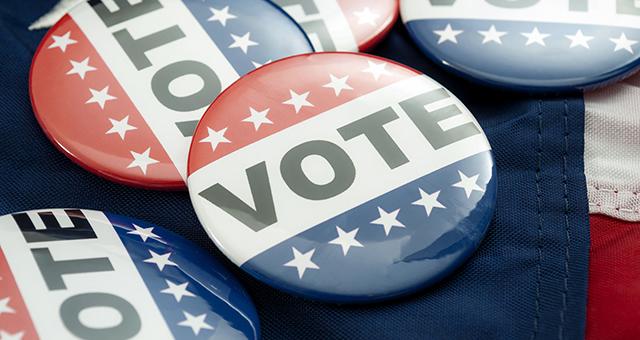 Learn more about some of our most frequently asked questions about voting and elections. For more information visit the Indiana State Government Voter Information Portal. Or visit the Marion County Voter Portal for local information.
Remember to bring ID
You must have your valid photo ID issued by the state of Indiana or the federal government with you. The Supreme Court upheld the requirement of an Indiana State ID to vote. Public Law 109-2005 requires Indiana residents to present a government-issued photo ID.
This law requires your photo ID to meet four criteria to be acceptable for voting purposes. See the four requirements your photo ID must include.
Where can I get an ID?
VoteRiders provides 100% free voter assistance. Get help:
obtaining documents (birth certificates, change of name records, etc.)
arranging rides to and from ID–issuing offices
providing copies of ID for those eligible to vote by mail
Contact by phone 844-338-8743.
Frequently Asked Questions
What are my rights as a voter?
Where is my polling place?
How can I turn in my registration form?

Registration forms may be mailed to or dropped off at the Marion County Board of Voter Registration. According to the Indiana Secretary of State's Election Division "[To] vote in a primary or general election, you must register at least twenty-nine (29) days before that election. A mail-in voter registration application must be postmarked at least twenty-nine (29) days in advance of that election."
Can I (avoid long waits and) vote early?
What if I can't vote on Election Day?

For people who cannot travel to their polling place on Election Day, an absentee ballot can be used. To see if you are eligible to vote absentee, or to download an online application, go to the Marion County Election Voter Information Portal Absentee Forms. Also, you may call the Election Board at 317-327-8683 to have a form mailed to you. Early voters, military and overseas voters, and a travelling board for sick, injured or disabled voters and their caregivers may all be eligible for absentee voting.
What if I need a ride to my polling place to vote?

The Marion County Democratic, Libertarian, and Republican parties provide transportation to the polls to residents of Marion County. When calling, give your name, address, and telephone number.

Libertarian Party of Marion County
2825 East 56th Street
Indianapolis, IN 46220 (317) 643-5725

Marion County Democratic Party
114 West St. Clair Street
Indianapolis, IN 46204 (317) 637-3366

Marion County Republican Party
101 West Ohio Street Suite 2200
Indianapolis, IN 46204 (317) 964-5050
Who are the candidates running for office?

To find a list of candidates on the ballot that you will be voting for, you can access them at the Voter Information Portal. Click on the yellow icon "Who's on the Ballot?" You will need to put in your name and your birthdate as well as the county where you are registered to vote. You will find a list of the candidates who currently on the ballot.
Where can I find information about the candidates?

To find out more about each candidate you can easily find them online by searching their names on Google. Remember to consider who is providing the information on any site about a candidate and consider if the site may be biased. One reliable site is called Ballot Ready presented by the National Science Foundation, the Knight Foundation, and the University of Chicago Institute of Politics.
Where can I find the facts I find?

There are several good sites for fact checking – two easy-to-use options are Fact Check and Politifact. Another interesting one is NewsGuard, which works as a Chrome browser extension.
I am a college student, what should I know about voting?
What is the Electoral College and how does it work?
How can I find out who my current government representatives are?
Where can I find election results?

Official Marion County election results are available from the Voter Information Portal. Click on "Election Night Results" or on "Historical Election Results.". Official results from current and past elections throughout the state of Indiana are provided by the Election Division of the Indiana Secretary of State's office.

The Clerk of the U.S. House of Representatives also provides Election Statistics from 1920 to 2014.
Reading Recommendations from IndyPL Staff