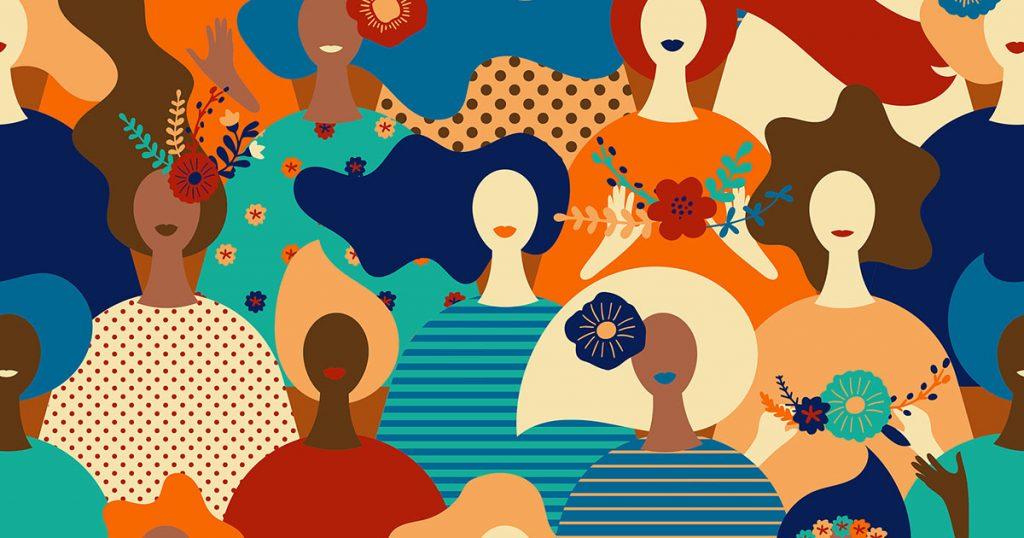 In 1987, Congress declared March National Women's History Month. The time is set aside to shine light on contributions and accomplishments, to uncover untold stories, and to learn how perseverance, strength, and persistence prevailed in the face of discrimination. In spite of centuries of obstacles women have made a profound impact on history and continue to shape contemporary society.
These books, videos, and online resources provide an engaging look back at the women who have come before, women today, and a hopeful look forward to the possibilities of the female changemakers and leaders to come.
Websites & Online Portals
If you only have a minute or if you have the whole month, you can read, watch, or listen to fascinating stories about American women online.
Female Healers
This year's Women's History Month celebrates "Women Providing Healing, Promoting Hope." The Encyclopedia of Indianapolis is featuring Early Indianapolis women healers. Learn more about the women who have made history in the Encyclopedia of Indianapolis!
#KnowHerStory
These quick looks at history are perfect for learning about some exceptional women in a small amount of time. #KnowHerStory is hosted by The National Women's History Museum.
Because Of Her Story
This is an online collection from the Smithsonian that includes stories and objects from women who have shaped America. Explore the online collection of artifacts and then read the stories about why the objects are significant.
Girlhood (It's complicated)
This website is a unique look at women's history from the perspective of young girls from The National Museum of American History. It explores the concept of girlhood and how girls have changed history.
National Poetry Foundation
The National Poetry Foundation provides this opportunity to read poems that explore women's history and women's rights by several female writing icons.
e-Books & Streaming
Several of our e-book and streaming platforms have collections specifically about women.
You can download e-books or audiobooks, stream films, documentaries, and television shows free with your IndyPL library card. Detailed information about each of our services is available on our download and stream page. If you have never used our streaming services before, directions are available:
Need more help? Ask a Library staff member at any of our locations or call, text or email Ask-a-Librarian. The Tinker Station helpline at (317) 275-4500 is also available. It is staffed by device experts who can answer questions about how to read, watch and listen on a PC, tablet or phone.
Women's History Month Reading Recommendations from IndyPL Staff
The staff at IndyPL create book lists all year to help readers find just the right book. From female entrepreneurs to politicians to information about women's heart health, here are several booklists for adults, teens and kids.
The #52FilmsbyWomen challenge launched several years ago by Women in Film, Los Angeles. The challenge invites movie lovers to watch an average of one film by a woman director each week throughout the year. There are SO MANY movies directed by women to choose from, but to help you get started I'm sharing a range of choices from around the world and throughout cinema history. Here's to an exciting year of film viewing!