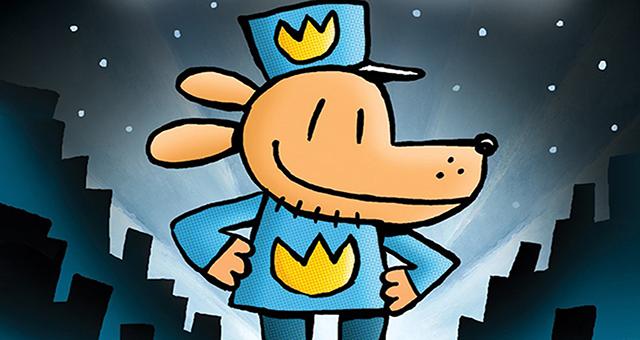 Comic books and graphic novels for kids are all-time favorites. Like Dog Man. He's a policeman, he's a crimefighter, he's a dog! He's the best of both, a canine and a crimefighter doing his best to outsmart his archnemesis, an evil cat, who does TERRIBLE things like plotting to destroy all books to make the world "supa dumb"! Read the whole series or have fun with these Dog Man Activity Sheets. These stories definitely aren't just about superheroes anymore! In this list you will find a diverse cast of characters whose stories are set in different and interesting places. Also try Read Right Now: Superheroes.
Graphic Novel Reading Recommendations from IndyPL Staff
Browse our featured book lists and then find even more recommendations from our staff.
Graphic Novels About Space
Get ready for space camp! These fun and informative graphic novels will entertain even the most stubborn rocket scientist.

If You Liked Smile by Raina Telgemeier
If you liked Smile you might like these because they also use humor to talk about growing up, fitting in, making friends, and the importance of being true to yourself. And if you liked Smile, you'll like the other books by Raina too–Sisters, Guts, Ghosts, Drama, and the Babysitters Club graphic novels!

Kristy's Great Idea
The books on this list are all similar to the Babysitters Club series because they are graphic novels that feature friends and friendships. If you've finished all the books in the series this will be a great start to find your next read.

Need more help? Ask a Library staff member at any of our locations or call, text or email Ask-a-Librarian.