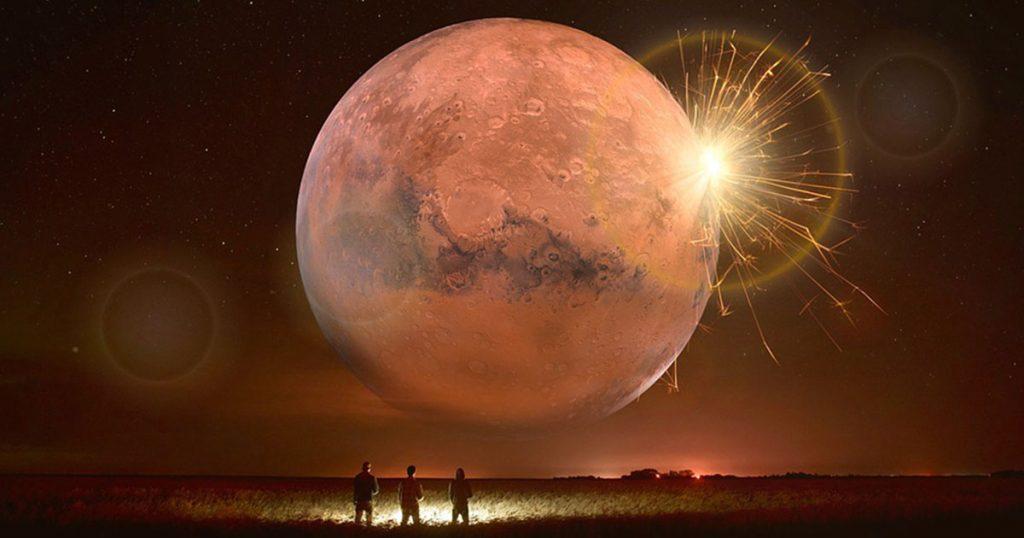 That's it… the geeks have finally won! No longer relegated to drug-store paperback spinner racks, the science fiction and fantasy genres are undergoing a huge cultural surge right now, and we have the books, movies, television shows, and graphic novels to prove it. If you like science fiction, we have the content at the Library to keep you satisfied and Indianapolis has several unique resources and conventions to keep you in a fantasy world all year round.
Indianapolis Science Fiction Resources
The Kurt Vonnegut Museum and Library is in the process of renovating their new building, and is currently operating a pop-up shop in the Circle Center Mall downtown.
The Center for Ray Bradbury Studies is another extraordinary resource we are lucky to have in our city. The Center contains tons of Bradbury resources, including manuscripts, drafts, notes, correspondence, recordings, personal artifacts such as his personal typewriters, photographs, and more.
If you don't mind a short road trip, head southwest to hit up the Who North America store in Camby, Indiana. Not only do they sell Dr. Who related merchandise, they have a museum of Dr. Who memorabilia, some items dating from when the show began in the UK over 50 years ago. There is a rumor that they even have a Dr. Who pinball machine. A must for any Whovian!
Science Fiction and Fantasy Conventions
Looking to have some fun and meet other fans of science fiction and fantasy? Indianapolis is home to many gatherings of fans from all over the globe.
If you are purely interested in fiction you might want to try InConJunction, a local science fiction and fantasy convention put on and run by fans. Past guests include George RR Martin, Timothy Zahn, Tobias Buckell, and Mercedes Lackey.
GenCon hosts some amazing authors thanks to their Writer's Symposium series. Robin Hobb, Cherie Priest, Scott Lynch, Elizabeth Hand, Patrick Rothfuss, John Scalzi, Jo Walton, and Brandon Sanderson have all made appearances there.
If you are more interested in science fiction and fantasy television and movies, then save up for Indy Popcon and the Indiana Comic Convention! Both conventions feature panels about varied topics and includes visits from some of your favorite actors and creators.
Online Science Fiction and Fantasy Resources
If you would rather stay at home there are luckily several places on the internet (beyond Goodreads and Twitter) that encourage reasoned discussion on all things fantastical or futuristic.
Need more help?
These are just some of the many resources available to Nap-town residents. Be sure to check the library's website periodically for events, author signings, and new titles. And may the nerds continue to reign supreme for a long time to come!
Ask a Library staff member at any of our locations or call, text or email Ask-a-Librarian. The Tinker Station helpline at (317) 275-4500 is also available. It is staffed by device experts who can answer questions about how to read, watch and listen on a PC, tablet or phone.
Reading Recommendations from IndyPL Staff
Sci-Fi Romance
Romance doesn't just happen on Earth, it happens in outer space! Celebrate Read a Romance Month with some sci-fi romances.

Click on a featured booklist to get science reading recommendations or see all our staff science fiction lists.
In addition to books of science fiction and fantasy, the library also has many great works about science fiction and fantasy. This list of general reference science fiction resources will help you find your next series, keep you up to date on the latest short fiction, or help you while away the hours learning about the books and movies you love.
Use your IndyPL Library card to login to Novelist Plus
On Novelist Plus you'll find science fiction reading recommendations, read-alikes, series lists, reviews, and lists of award-winning science fiction books. Once you login, choose the "Science Fiction" category from the list on the left which includes choices like "Alternate Histories," "Apocalyptic and Dystopian Fiction," and more! Click on a book to read a brief description, see a star rating, or click "Check Availability" to see if the book is available to borrow from IndyPL.
Science Fiction Newsletter from NextReads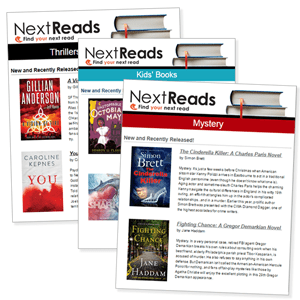 Receive science fiction reading recommendation in your inbox monthly. Book suggestions are linked to our catalog for easy requesting. It's FREE! See a sample issue. Subscribe to NextReads!
Science Fiction Authors
Find a book discussion near you!
You are invited to join in one of our many in-person or online book discussions that take place several times each month. In our book discussion groups we read and talk about both fiction and non-fiction books. We express our opinions (both likes and dislikes!) with other avid readers in the city.
Date & Time: Monday, October 02, 4:30pm
Location: Martindale-Brightwood Branch
Description: The book to be discussed is "Transcendent Kingdom" by Yaa Gyasi. Pick up a copy of the book at the library.
Date & Time: Monday, October 02, 6:30pm
Location: Wayne Branch
Description: The book to be discussed is "Circe" by Madeline Miller. Adults are invited to this monthly book discussion program, which is free and open to everyone!
No Registration Required.
Date & Time: Monday, October 02, 6:30pm
Location: Franklin Road Branch
Description: Adults are invited to this monthly book discussion program. The title for October is "The Hound of The Baskervilles" by Arthur Conan Doyle.
No Registration Required.