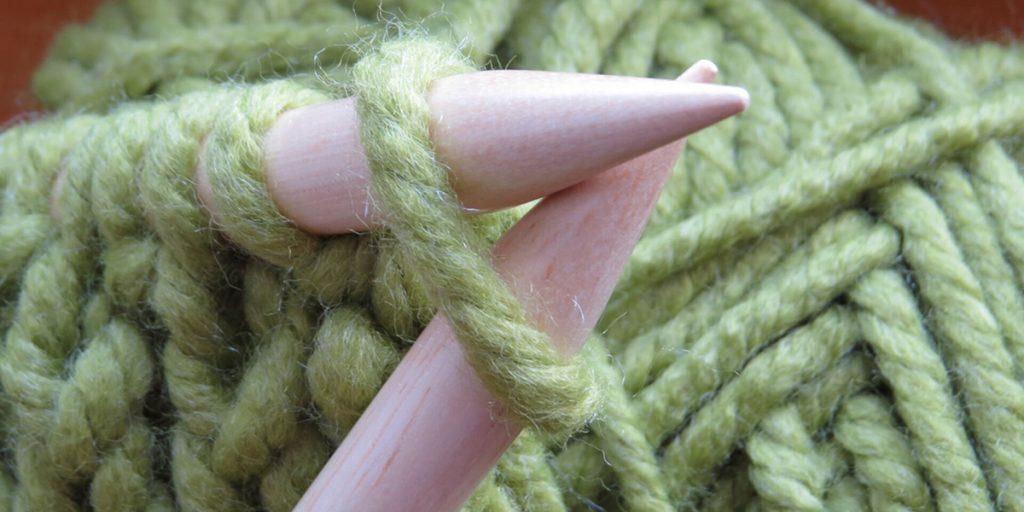 Learning to knit or improving your knitting skills has never been easier with The Library's online service, Creativebug. Creativebug has in-depth, online, on-demand video tutorials and classes that include transcripts, material lists, and patterns. Instructors are also accessible and willing to answer your questions. All you need is your IndyPL library card!
Improve your knitting skills with free online tutorials.
Already an expert knitter? Creativebug has an extensive curated pattern library with the latest and greatest in knit creations. You can save videos to watch later, follow your favorite instructors, and even upload images of your creations to make connections with other crafters in the community.
Here are examples of available classes for improving your knitting skills:
Create an account in Creativebug using your library card number, and then click on the link that says "See Latest Classes Here." If you are just interested in the Pattern Library, that link will take you to the main site.
Need help? Ask a Library staff member at any of our locations or call, text or email Ask-a-Librarian.
Get inspiration for improving your knitting skills.
If you need more evidence for the power of making, or something to read or listen to while you work, check out the following books on how creation can help bring meaning and purpose to our lives:
Join us at an upcoming Library program.
Event: Crochet-A-Long at Pike
Date & Time: Tuesday, October 03, 6:00pm
Location: Pike Branch
Description: Those who enjoy crocheting, knitting or other fiber arts are invited to learn a new craft and make something for the homeless. Basic supplies will be provided.
No Registration Required.
Event: Yarnslingers
Date & Time: Tuesday, October 17, 6:00pm
Location: Glendale Branch
Description: Knitters, crocheters, and fiber artists of all kinds are welcome to join monthly to meet, work on projects, share their recent creations, and discuss fiber arts. All skill levels are welcome.
No Registration Required.
Date & Time: Monday, October 23, 6:00pm
Location: Warren Branch
Description: Adults are invited to bring their crochet, knitting, sewing, and other crafting projects for free crafting time. Free patterns, materials, and tools will also be provided for those wishing to learn, or try something new. A librarian will be on hand for some beginner instruction. Come craft with us!
Get reading recommendations from IndyPL staff.
Knitting My Way to Peace
I'll be honest, I love to knit. I find it very soothing and relaxing. I enjoy tv more when my hands are busy. Knitting is easy to learn and The Library has lots of resources to help the neophyte and challenge the veteran knitter.

Needlework and Mysteries
Needlework of all kinds….sewing, knitting, crocheting, weaving and embroidery are featured in these first books of various mystery series.

Knitting!
Whether you are a beginning knitter or the nerdiest of needlers, the collection at the Indianapolis Public Library has materials for you. Check out our array of books, online resources, and DVDs that are sure to get your needles clicking and your yarn flying!