Here are fun stories to help calm some typical Halloween fears….with laughing! You can listen to them right now. In Zombies Don't Eat Veggies, Mo is a zombie who loves to garden, growing his own vegetables. He also likes to cook and eat them. Mo's parents insist that he needs to eat better for his zombie health. He needs to eat things like "finger" foods…and they don't mean snacks! They tell Mo, "zombies don't eat veggies!" but Mo IS a zombie and HE eats veggies. Listen along as Mo tries to convince his parents to give veggies a try. Enjoy Halloween storytime online!

Talk!
After listening to the story, talk about some of the things that happened in it.
What was Mo's deepest, darkest secret?
What are some of the things Mo did NOT want to eat?
When Mo's mom and dad tried his soup, what did they think of it?
What is the name of the dance Mo did?
What kinds of vegetables do you like?
Have you every tried something new that you thought you wouldn't like…but discovered it was delicious?

Read!
Use your indyPL Library Card to check out books about the Halloween at any of our locations, or check out Halloween e-books and audiobooks from OverDrive Kids right to your device! If you have never used OverDrive before, you can learn how to use it for both e-books and audiobooks.
Click on the book covers below to listen to more Halloween video read aloud stories right now! Keep the laughs coming by listening to Goodnight Goon, a parody of the childhood classic Goodnight Moon in which a child says goodnight to all of the things in his bedroom. In this Halloween version, a young monster says goodnight to all the things in his tomb…hairy claws and jaws and a pot full of goo and a werewolf hollering, "boo!" It's Halloween storytime online! Did you like these? You can find more stories at Free Video Read Alouds and enjoy even more themed reading and activity fun at IndyPL's DIY Online Storytimes at Home.
Join Ms. Linda from Brightly Storytime and six different authors for video storytime to celebrate spooky season! Download a printable activities pack.
Books to Check Out with your IndyPL Library Card to Turn Halloween Fear into Halloween Fun!
Many small children don't find Halloween fun at all! The masks, the jumping out surprises and all the ghosts, vampires & scary looking pumpkins can be too many surprises for little trick-or-treaters. Here are several stories that can help kids manage their Halloween fears. If Arthur & Scaredy Squirrel can do it, so can your child!

Sing!
Enjoy this sing along from Laurie Berkner. Use her pattern to make a monster mask to sing and play along! "I'm the biggest monster that you've every seen! My eyes are yellow and my teeth are green!"

Write!
Find some crayons or makers to color a picture, practice writing the letters, or see if you can follow your way through a maze without getting stuck.
Join Us for In-Person Storytime!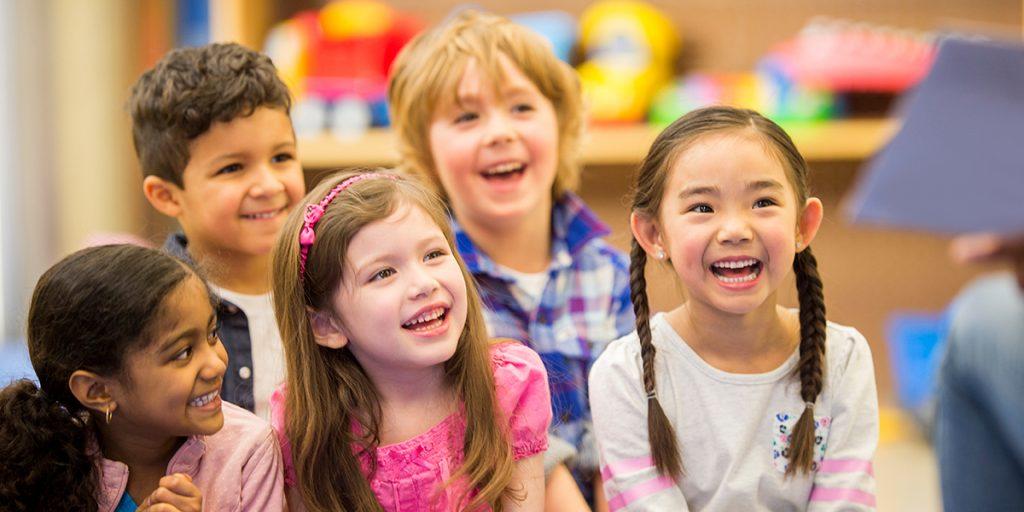 Date & Time: Monday, October 02, 6:30pm
Location: Lawrence Branch
Description: Young children and their caregivers are invited to join us for stories, songs, and fun. Stay after stories are finished for some literacy activities and play time.
No Registration Required.
Date & Time: Tuesday, October 03, 10:30am
Location: Glendale Branch
Description: Babies up to 24 months and an adult are invited for stories, songs, fingerplays and fun! Each session is followed by playtime with special toys designed just for babies.
No Registration Required.
Date & Time: Tuesday, October 03, 10:30am
Location: Franklin Road Branch
Description: Babies from birth to 18 months are invited for stories, lap bounces, songs, and other early literacy activities!
No Registration Required.
Need Help?
Ask a Library staff member at any of our locations or call, text, or email Ask-a-Librarian. The Tinker Station helpline at (317) 275-4500 is also available. It is staffed by device experts who can answer questions about how to read, watch and listen on a PC, tablet or phone.