We think outside the box and outside Library walls. The Library promotes the joy and power of sharing books by providing access to books and resources outside our buildings and electronically, 24/7.
"Monument" Art Installation and Book Share Station at Central Library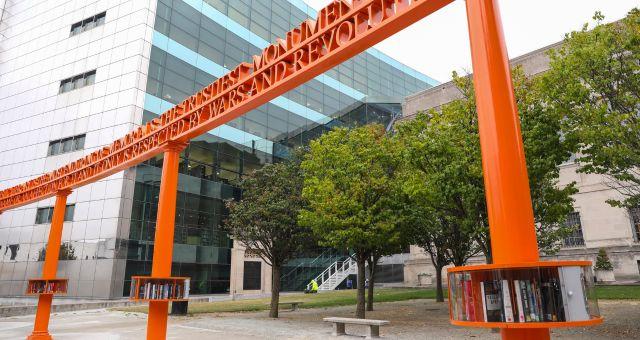 "Monument," an art installation and book share station originally located at Monument Circle, is now located outside Central Library. "Monument" was created by Brian McCutcheon for The Public Collection, a public art and literacy project developed by Rachel M. Simon with support from the Herbert Simon Family Foundation. It was installed on Monument Circle between August 2015 and September 2019.
The art exhibit doubles as a book share station. The books are free and available to everyone. Borrow and return books supplied and stocked by The Library at your leisure. No library card is required.
Quote across the top, "A public library is the most enduring of memorials: the trustiest monument of an event or a name or an affection; for it, and it only, is respected by wars and revolutions, and survives them." ~Mark Twain, 1894

The reinstallation was made possible by the Herbert Simon Family Foundation, Buckingham Foundation, and Friends of the Library through gifts to The Indianapolis Public Library Foundation.
Ruckle Street Pocket Park Storywalk®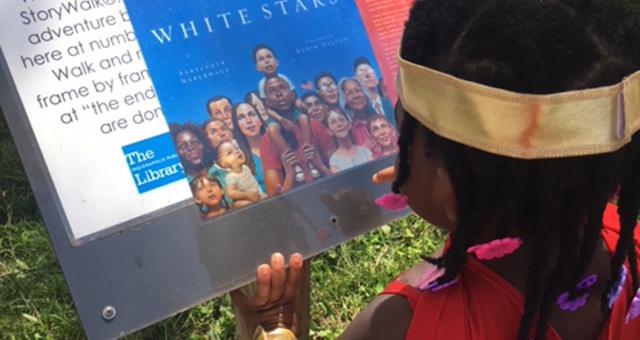 In partnership with the Mapleton-Fall Creek Development Corporation, the InfoZone branch placed a StoryWalk® in the Ruckle Street Pocket Park as a unique way to encourage families to read and exercise together. Laminated story pages are available at various points along the path, following the natural progression of the story. Learn more about how to take a walk, and read a story as you go!
Download & Stream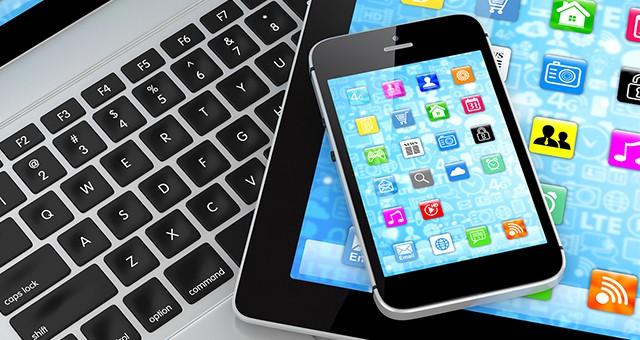 Take us with you anytime, anywhere with millions of e-books, movies, music, and more to choose from! Download & stream instantly for free with your Library card!
Learn on Demand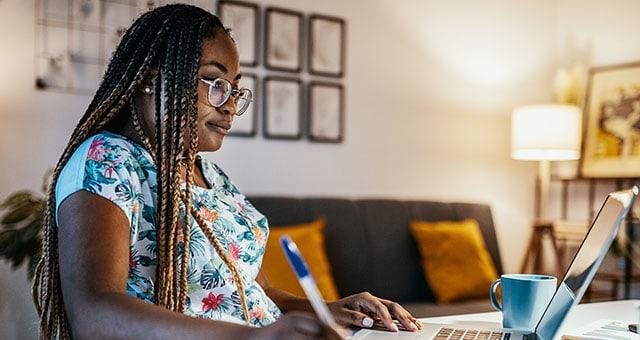 Did you know the Library offers free on-demand video streaming classes and learning modules? Add a new skill, polish a skill that needs an update, or just try something for fun! Learn at your own pace. All you need is a Library card! If you have not explored these fantastic learning opportunities yet, get started right here! Don't have a Library card yet? Find out how to get one here.
Research Databases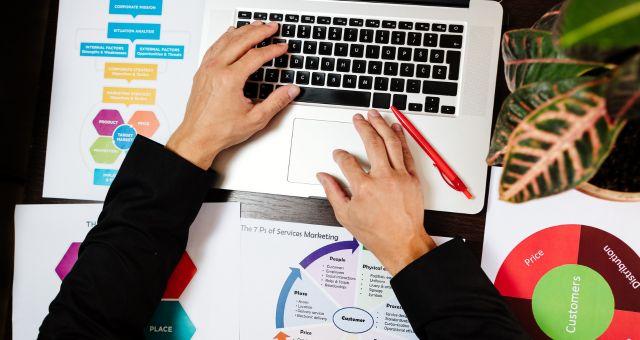 Do homework, research your project or hobbies, take an online class, or learn a language with our Research databases anytime, anywhere with your Library card!