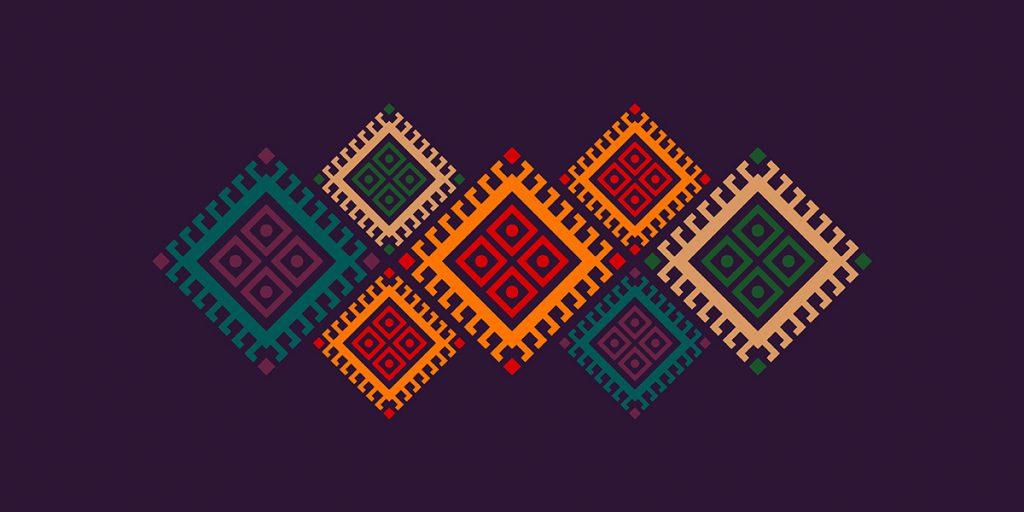 There are a wide variety of books published by Indigenous authors that share Indigenous perspective for both adults and children. We can help you find them!
Read an award winner by an Indigenou author.
Make a selection from some of the most distinguished honors in literature.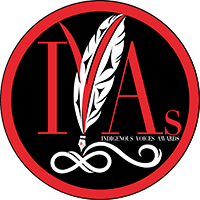 The Indigenous Voices Awards were established in 2017 to support and nurture the work of Indigenous writers in lands claimed by Canada. "The awards honour the sovereignty of Indigenous creative voices and reject cultural appropriation; to be eligible for the Indigenous Voices Awards, authors must be Indigenous and must make a declaration of Indigenous identity."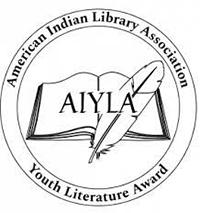 The American Indian Youth Literature Award "identifies and honors the very best writing and illustrations by Native Americans and Indigenous peoples of North America. Books selected to receive the award present Indigenous North American peoples in the fullness of their humanity." Categories include Best Picture Book, Best Middle Grade Book, and Best Young Adult Book.
Browse our e-Book & Streaming Indigenous author collections.
We have thousands of books, audiobooks, movies, and tv shows for kids, teens, and adults to download or stream instantly with an IndyPL Library card.
Need help? Ask a Library staff member at any of our locations or call, text or email Ask-a-Librarian. The Tinker Station helpline at (317) 275-4500 is also available. It is staffed by device experts who can answer questions about how to read, watch, and listen on a PC, tablet or phone.
Get reading recommendations.
Finding Indigenous authors for adults & teens.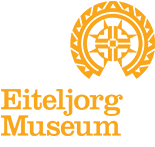 Browse suggested viewing and reading from The Eiteljorg Museum. Their author selections range from history to science fiction, to autobiography, horror and poetry. See some of their recommendations linked to our catalog for easy check out. In addition, the museum has a Spotify playlist of the diverse sounds of Indigenous Peoples. You can get a preview of what you might see visiting the Eiteljorg Museum. Look at some of items in their collection of Native American Art in their online collection.
In addition, First Nations publishes a list of essential reading for anyone interested in learning about the Native American experience.
"Many of us here – as Native Americans, avid readers, activists for improving Native American economies and communities, and as direct participants in the Native American experience – believe that we are uniquely positioned to suggest this reading list. We attempted to include many facets of the Native American experience, as well as books and research reports that would be of interest to a broad variety of readers." ~ First Nations President & CEO Michael Roberts.
First Nations indicates on the list which titles are especially good ones to start with. Here are a few of their selections or browse the full First Nations list.
Bury My Heart at Wounded Knee by Dee Brown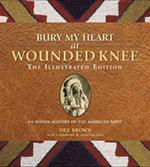 "Eloquent, heartbreaking, and meticulously documented, Bury My Heart at Wounded Knee follows the systematic destruction of the American Indian during the second half of the 19th century. Using council records, autobiographies, and firsthand descriptions, Brown's work highlights the voices of those American Indians who actually experienced the battles, massacres, and broken treaties."
print | e-book (OverDrive) | audiobook (OverDrive)
An Indigenous Peoples' History of the United States by Roxanne Dunbar Ortiz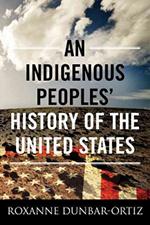 "Historian and activist Roxanne Dunbar-Ortiz offers a history of the United States told from the perspective of Indigenous peoples and reveals how Native Americans, for centuries, actively resisted expansion of the US empire. Dunbar-Ortiz challenges the founding myth of the United States and shows how policy against the Indigenous peoples was colonialist and designed to seize the territories of the original inhabitants, displacing or eliminating them."
print | e-book (OverDrive) | audiobook (OverDrive)
Everything You Wanted to Know About Indians But Were Afraid to Ask by Anton Treuer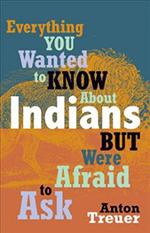 "Treuer, an Ojibwe scholar and cultural preservationist, answers the most commonly asked questions about American Indians, both historical and modern. He gives a frank, funny, and personal tour of what's up with Indians, anyway."
print
"All the Real Indians Died Off" and 20 Other Myths About Native Americans by Roxanne Dunbar Ortiz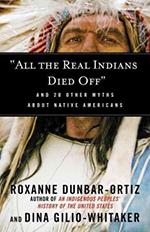 "Dunbar-Ortiz shows how myths about Native Americans are rooted in the fears and prejudice of European settlers and in the larger political agendas of a settler state aimed at acquiring Indigenous land and are tied to narratives of erasure and disappearance. All the Real Indians Died Off challenges readers to rethink what they have been taught about Native Americans and history."
print | e-book (OverDrive) | audiobook (OverDrive)
Finding Indigenous authors for children.
Finding Indigenous books for children has been made easier since 2006 when Dr. Debbie Reese (Nambé Pueblo) began her website, American Indians in Children's Literature (AICL). Dr. Reese provides American Indian Children's Literature Best Books Lists each year to help parents and teachers find great books for kids! Browse many of these titles in our catalog.
Additional lists of best Indigenous books for children can be found at:
Use your IndyPL Library card to login to Novelist Plus
On Novelist Plus you'll find recommendations, read-alikes, series lists, reviews, and lists of award-winning books by Indigenous authors. Browse the Indigenous Lives category.
Here is a sample listing from Indigenous Lives to show a star rating and the option to "Check Availability" to see if it is available to borrow from IndyPL.
Indigenous Authors