Beginning September 15th and continuing through the middle of October, it is Hispanic Heritage Month. Here are several ways you can visit The Library or use your library card to join in the celebration of Hispanic history and culture!
Read books by Hispanic and Latino authors.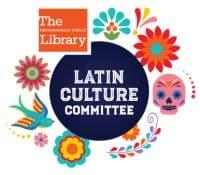 See our to guide Finding books by Hispanic and Latino Authors. Enjoy this convenient clickable list of authors linked directly to our catalog. Easily place requests or check out e-books or audiobooks. Find award books, check out an e-book or downloadable audiobook, and find reading recommendations from our staff.
Choose a book written by an author whose writing is made unique and compelling by the ancestry they trace to Spain, Mexico, Central America, South American or other Spanish-speaking countries in the Caribbean. Read one, listen to one, suggest one for your book club, or read one to your child or class!
2023 Marian McFadden Memorial Lecture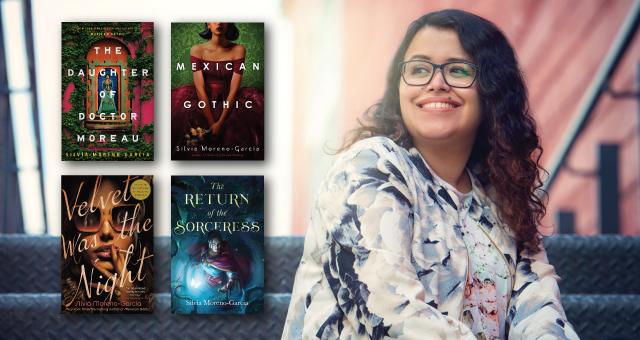 Bestselling novelist and British Fantasy Award and Locus Award winning author Silvia Moreno-Garcia will be the featured speaker at our 44th Annual Marian McFadden Memorial Lecture.
The lecture will take place from 7 to 9 p.m. on Thursday, September 28 at the Madam Walker Legacy Center. Tickets are free, but required. Learn more about event ticketing.
Explore Hispanic history and culture.
Use your Library card to explore the history and culture of Latinos. Explore hundreds of primary source documents like maps, images, audio clips, interviews, music, and more at The Latino American Experience.
Receive an email newsletter featuring popular Spanish titles.
Receive reading recommendations of recently added Spanish materials. Subscribe to our monthly Spanish email newsletter or view the most recent issue.
Stream a movie with your Library card.
You can also stream movies from Kanopy's Hispanic American Collection. Kanopy is a streaming movie platform. It has movies and TV shows for all ages. You can borrow 20 Items each month from Kanopy using your IndyPL Library card. If you have never borrowed from Kanopy before here are some directions and a video tutorial.
Begin learning or practice Spanish on your phone, tablet, or computer.
You can take a self-paced lesson in Mango anytime, anywhere. Each lesson combines real scenarios and audio from native speakers with simple, clear instructions. Fun, interactive courses help you practice vocabulary, pronunciation, and grammar. Additional segments share an appreciation for cultural nuance and real-world application. Watch this video tutorial or learn more about Mango.