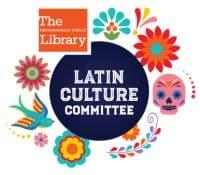 Choose one of these outstanding books by authors whose writing is made unique and compelling by the ancestry they trace to Spain, Mexico, Central America, South American or other Spanish-speaking country in the Caribbean. Read one, listen to one, suggest one for your book club, or read one to your child or class!

Explore more ways you can visit The Library or use your library card to join in the celebration of Hispanic history and culture during Hispanic Heritage Month.
1. Download and stream books by Hispanic and Latino authors.
Choose e-books, audiobooks, music, movies, or e-comics on Hoopla from their Hispanic Heritage Month Collection. Hoopla is one of our digital borrowing platforms. It includes materials for all ages. You can borrow 10 Items each month from Hoopla using your IndyPL Library card. If you have never borrowed from Hoopla before, directions are available as well as a video tutorial.
You can also stream movies from Kanopy's Hispanic American Collection. Kanopy is one of our streaming movie platforms. It has movies and TV shows for all ages. You can borrow 20 Items each month from Kanopy using your IndyPL Library card. If you have never borrowed from Kanopy before review these directions or watch a video tutorial.
Need help? Ask a Library staff member at any of our locations or call, text or email Ask-a-Librarian. Additionally, the Tinker Station helpline at (317) 275-4500 is also available. It is staffed by device experts who can answer questions about how to read, watch and listen on a PC, tablet or phone.
2. Check out a book by a Hispanic or Latino author.
3. Get reading recommendations from IndyPL staff.
Latine Historical Fiction
For Hispanic Heritage Month, check out some novels that begin to address the depth and diversity of Latine history in the Americas.

Latin American Cookbooks
This Hispanic Heritage Month, learn a new recipe or two from countries all over Latin America! Each country has their own unique cuisine to offer, and these tasty recipes will be sure to please any crowd.

Spanish Bilingual Preschool Books
Enjoy these colorful stories, rhymes, and poems in English and Spanish. Disfrute de estas coloridas historias, rimas y poemas en inglés y español.

Latin American Comics: lighter reading
A list of comics made by people from or have some connection to South America. Some are educational, some are entertaining. A couple of them are both. When it came to more light hearted comics I was surprised at how few countries were represented. With the exception of one creator, almost all the other artists and writers are from Argentina.

4. Read an award winner.
Find many books to share with children in our collection of Pura Belpre Medal winners. This medal is awarded each year for both writing and illustration to recognize literature that best celebrates the Latino cultural experience. Try one of the winners:
5. Use your IndyPL Library card to login to Novelist Plus.
Novelist Plus makes finding books by Latine authors easier. Browse recommendations, read-alikes, series lists, reviews, and lists of award-winning books all by latine authors on Novelist. Select the option to "Check Availability" to see if a book is available to borrow from IndyPL. Click on a book cover to read a brief description. See star ratings,and get ideas for read alikes.
6. Subscribe to a Spanish newsletter from NextReads.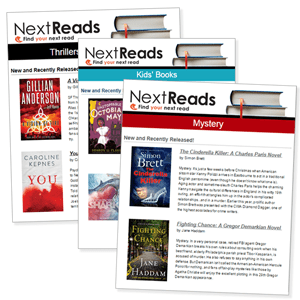 Subscribe to NextReads to receive reading recommendation in your inbox monthly for help finding books in Spanish by Hispanic and Latino authors. Book suggestions are linked to our catalog for easy requesting. It's FREE! See a sample issue and Subscribe to NextReads!