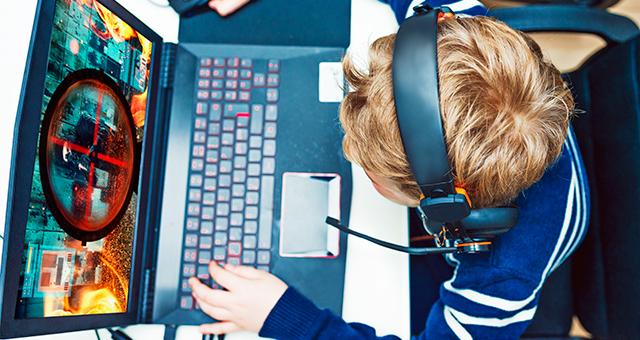 Try out these online games that are recommended by the staff at the Learning Curve at Central Library.
Visit the Learning Curve in person! From games to story times to art programs, and even an area for teens only, the Learning Curve offers a unique blend of digital and traditional library materials and programming for youth ages 0-18. Our interactive activities are aligned with academic standards and incorporate a variety of technologies to ensure a dynamic, hands-on learning experience. Enjoy this list of our favorite online games.
General
BrainPOP: Games
Lessons and games on a variety of subjects.
BrainPOP Games: Sortify Inventions
Sort the inventions into categories, or form pairs or sequences for extra points.
Famobi Games: 123 Puzzle
What number comes next in the sequence?
Free Rice
Practice subjects like multiplication and vocabulary while donating rice through the UN World Food Programme.
Mr. Nussbaum Learning + Fun
Lessons and games on a variety of subjects.
Mr. Nussbaum: Spellerz
Fend off the invading spaceships with your spelling and typing skills!

Nonograms
Nonograms are like paint-by-number logic puzzles – give it a try!
PBS Kids
Play games and activities with your favorite PBS characters!
Starfall
Math, language arts, and seasonal games for kids pre-K through Grade 3.
Stop
A clever platform video game – stop time to solve each level!
Twine
Create interactive stories, games, and puzzles.
Art
Google Arts & Culture
Make interactive art and music, visit thousands of museums and landmarks around the world, and play games.
Google Arts & Culture: Blob Opera
Machine learning meets classical composition techniques – conduct your own 4-voice choir.
Met Museum: MetKids
Explore the Met museum with a "Where's Waldo"-inspired interactive map.
Modular Mindset: Car Drawing Game
Draw and simple vehicle and solve each level.
History
Colonial Williamsburg: Explore from Home
Visit and learn more about Colonial Williamsburg and 17th-18th century American life.
The Anne Frank House: Web and Digital
Visit the Anne Frank house online and learn more about this extraordinary girl, her life, and legacy.
Science & Engineering
Engineering.com Games: Bridge Designer
Build a bridge to safely get loads across!
Engineering.com Games: Dynamic Systems
Think like an engineer to solve each level.
Engineering.com Games: Factory Balls Forever
Changing only one thing at a time, prepare each ball to match and ship out.
Exploratorium: Science Snacks
Hands-on STEAM projects using everyday materials.
Exploratorium Tinker Lab
Tinker and create with projects from San Francisco's Exploratorium Museum.
MIT: Scratch Coding Lab
Play and create games and animations using block-based coding language (and join the Learning Curve Scratch Studio!)
Physicsgames.net: Rolling Cheese
Guide the cheese to the hungry mouse by destroying objects that are in the way.
Scientific American + Science Buddies
At-home STEM projects, experiments, and lessons.